Meet the team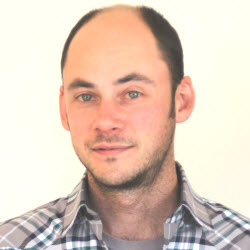 Igor Belogolovsky
Igor thought he wanted to be an astronaut until he met the internet. He likes his corn flakes soggy, ski resorts snowy and ad groups tightly knit.
Before Clever Zebo, Igor ran Rocket Lawyer's acquisition marketing efforts, driving explosive growth and advertising cost reductions. Before that, he played key roles at AdBrite (an online ad exchange) and eSearchVision (a search technology company where he met Josh).
Igor gets a kick out of studying how websites attract, speak to and re-engage customers, and he's particularly talented at translating these observations into making businesses more money. He isn't afraid to get into the weeds of conversion paths to produce substantial, lasting conversion rate and profit improvements.
In nine years of marketing online, Igor has helped dozens of companies realize big revenue gains through his ideas, focused testing and detail-oriented execution. He's a chronic conversion rate optimizer who's happy with his condition, thank you very much.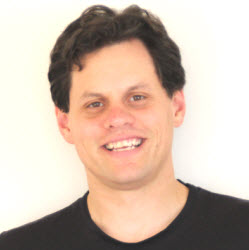 Josh Krafchin
Josh's idea of a good time is discovering how many licks it takes to figure out the nature of existence. He loves delving into businesses to understand the human, market and technology forces that forge and block growth.
After holding key in-house marketing and sales roles at such companies as Register.com, Rocket Lawyer and eSearchVision, Josh started Clever Zebo in January 2011. A veteran of optimizing and growing the marketing programs of such former clients as Aeropostale, The Body Shop, Sandals Resorts, Fathead, etc., Josh built Clever Zebo in reaction to the over-channelization he saw rampant in online marketing agencies and departments, creating an alternative for executives tired of overpaying for specialists who were missing the larger revenue picture.
Having grown and optimized hundreds of companies large and small, his greatest work pleasure remains when A/B tests become statistically relevant.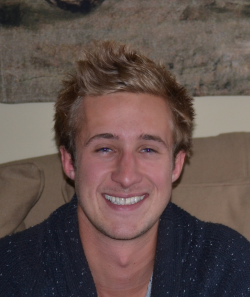 Jacob Young
Jacob is a passionate marketer & world-traveler, who once responded to email while on a camel trek through the Sahara Desert. A true marketing jack-of-all-trades & relentless problem solver, Jacob spends most of his time at Clever Zebo doing paid advertising, email marketing, A/B testing & partner outreach. When he's not getting wins for our clients, Jacob spends his time traveling, surfing, scuba diving, cooking, meeting new people & constantly crossing things off his bucket list.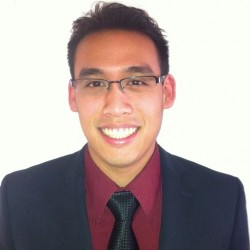 Chris Huey
Chris Huey is a certified AdWords geek and verified optimizer who you'd want on your team breaking out of the Matrix.
Sarah Yoo
Sarah knows design. She makes digital beautiful. Notice how your eye doesn't want to click away from this page? You have her to thank.
Sarah is also a die-hard Chicago Cubs fan – and it hasn't affected her sense of humor one bit.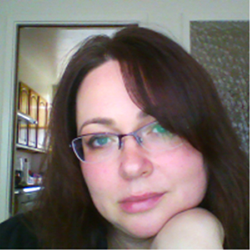 Katya Lombrozo
Katya is a seasoned graphic and interaction designer who crossed over to the world of digital advertising and lead generation in 2006. She has only one firm stance on design: it has to bring in leads, make money, or expand your client base.
She is obsessed with conversion optimization, clean design, her two toddlers and a dog.
Tools we use
Marketing tools have become a vital extension of our abilities as marketers. Marketing tools enable huge performance and efficiency gains, but they also introduce operational complexity. Here's a brief list of technology we're expertly familiar with.
Project management
Search advertising
Social & ad networks
Mobile advertising & analytics
SEO / organic search
Analytics
User Experience
CRM & marketing automation
Email marketing
Biz dev tools
Webinar tools